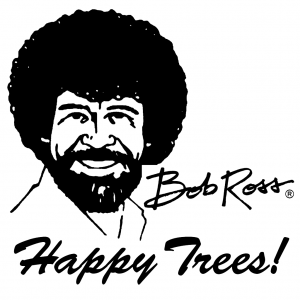 We are happy to bring you the very first Bob Ross app.  Koloza LLC has been commissioned by Bob Ross Inc. to build an iPad app that showcases clips from Bob Ross's inspirational videos and fun soundbites.  It is now available for free in the iTunes store.
The Bob Ross name and Bob Ross images are registered trademarks of Bob Ross Inc.
Copying and reproducing of any graphics in this page is strictly prohibited.