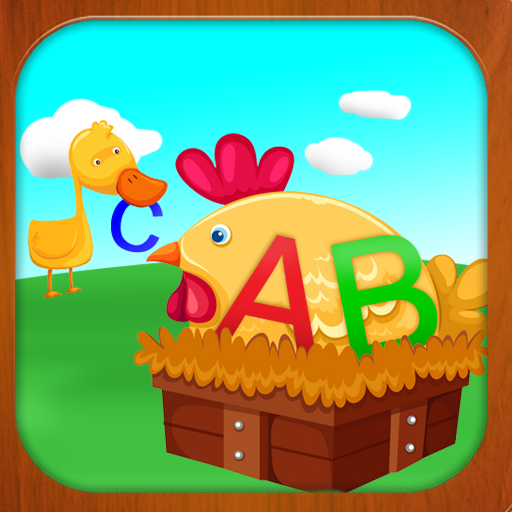 *** Recently featured in the New and Noteworthy sections for Kids' iPad Games in the United States and Canada. ***
Review by MyLittleMe.com: http://mylittleme.com/smart-kid-abc-app-review-giveaway/
Smart Kid ABC is the perfect educational tool to teach your toddler the ABC's. Designed in HD for the iPad, the app features three interactive game modes and multilingual voice settings.
The Alphabet Game Mode builds your toddler's motor skills, independence, and shape recognition abilities by interactively allowing your child to match letter cutouts with matching empty letter spaces on a board. The letters' names are voiced when touched, so the child starts to associate a letter's name with the shape of the letter. If you want to test your child's alphabet knowledge, you could turn off the voiced audio and ask him/her to speak back the letters as they are moved. One of the great advantages of the Alphabet Game Mode is that your child can learn the alphabet with minimal input from an adult.
To keep your little one's interest, sticker packs are rewarded. When touched or moved, the stickers react with sounds like very funny laughing (Laughing Dinosaurs) or a cow mooing (Farm Animals).
After mastering the Alphabet Game Mode, we recommend that your toddler moves on to the My Name Game Mode. The latter setting introduces scrambled letters of your child's name on a fun background. Your toddler then needs to move the letters in the proper order to spell his or her name. Each time the reset button is pressed the letters are scrambled in a different order.
The final mini game is called Spelling. Here your child can move letters around on the board and click the play button (requires iOS 7) to hear the sounds or word spoken back.
Smart Kid ABC has been fine-tuned to work with small hands and has been tested on toddlers. One of the toddler testers learned the Alphabet after playing Smart Kid ABC for two days.
The spoken audio can be set to English, French, or Spanish. All game modes can be played in upper or lower case. The app can be personalized by entering your child's name. Three sticker packs are currently available: Princess, Farm Animals, and Laughing Dinosaurs.
This high-end education app is now available in iTunes here.
Smart Kid ABC Promo Video:
Other Videos:
Version 1.0.2 Screenshots: